Baahubali 2: The Conclusion Movie Rating Is 90/100 Based On Reviews Submitted By 884 Users.
Baahubali 2: The Conclusion
Rating:
90/100
| Total Reviews:
884
Release Date:
28 April 2017
| Language:
Telugu
Directed by
S S Rajamouli
Plot
This is a prequel to Baahubali. Queen Sivagami (Ramya Krishnan) crowns her nephew, the worthy Amarendra Baahubali as king designate over her son Bhallaladeva (Rana Daggubati). Matters worsen when Devasena (Anushka Shetty) rejects Bhallaladeva's proposal and instead, marries Amarendra. The peeved Bhallaladeva and his father then misguide Sivagami resulting in loyalist Kattappa (Sathyaraj) killing Amarendra. Amarendra's son Mahendra avenges his father's killing.
More Clips from Baahubali 2: The Conclusion
Telugu
11 January 2017
V. V. Vinayak
Telugu
17 February 2017
Sankalp Reddy
Telugu
02 June 2016
Trivikram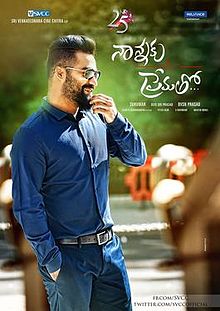 Telugu
13 January 2016
Sukumar
Telugu
12 January 2017
Krish
Telugu
17 June 2016
Mohan Krishna Indraganti