Check out the trailer of Phillauri and its Life of Pi connection!
By Saad Alam | Published on 15 February 2017
The only thing common between Anushka Sharma's first film and her second film, as producer is the actor herself. Whereas NH-10 was a gorefest and a smart thriller to boot, Phillauri as a romantic comedy with a ghost thrown in for good measure couldn't be more different.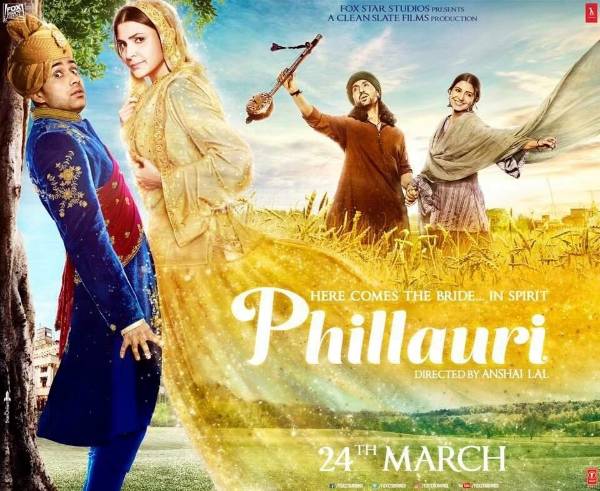 As far as the trailer goes, it is very enjoyable. It begins by showing us how incongruous Indian society is, we see a young modern guy, possibly educated abroad, who is being forced to marry a tree because he was born during an inauspicious moment, when his stars were not favourably aligned.
However things go awry when the young man realises that he has unwittingly married a ghost. Of course the ghost was human at one time, that time being the pre-independence and featuring a bare bodied Diljit Dosanjh as the wandering mistrel Phillauri, who is also the ghost's love interest.
Anushka Sharma as a ghost and as a human looks fetching and since we know how good an actor she is, it will be interesting to watch her in the movie. However in what can only be termed as a casting coup, the film features Suraj Sharma of Life of Pi fame, as the second lead and boy does he deliver! He manages to upstage each and every actor in the trailer and makes it completely his own. Lets see if he does that in the movie too, but for that we shall have to wait for 24th March 2017.