Man cons in the name of Pooja Bhatt
By Saad Alam | Published on 25 February 2017
Even celebrities are not safe from scammers and fraudsters. In an interesting development Pooja Bhatt has been a victim of a scam where an individual called Prashant Malgewar, posing as her agent has been taking money from event management companies.
The former actress and director took to twitter to vent her ire on this incident.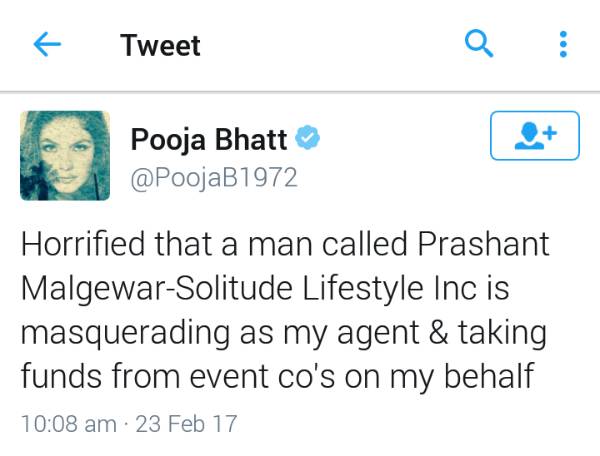 As per the latest developments, Pooja Bhatt who was initially furious and raring to press charges against the man has supposedly had a change of heart after meeting him. She tweeted that she would not be pressing charges as the man was the sole bread earner of his family, and had a wife and kids who were dependent on him. The scamster was let off by Pooja Bhatt after he supposedly apologised and returned his ill gotten money to its rightful owners and vowed never to run such a scam again.